FCL Reconstruction Surgeon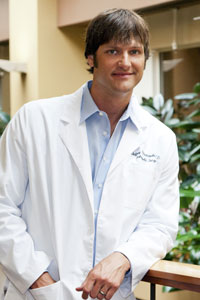 Are you an athlete who participates in contact sports? If so, you may be at risk of an FCL knee injury. The FCL helps stabilize the knee during side to side motion and can be injured from a tackle, fall or awkward landing. FCL reconstruction surgeon, Dr. Jeff Padalecki provides diagnosis and both surgical and nonsurgical treatment options for patients in Austin who need FCL reconstruction. Contact Dr. Padalecki's team today!
FCL Reconstruction as an FCL Knee Injury Treatment
The FCL, fibular collateral ligament, is one of the three collateral ligaments that make up the knee. Also referred to as the LCL (lateral collateral ligament), it helps control the sideway movement and motion of the knee joint and protects the knee when this movement occurs. During sports, or if an individual trips or falls, this particular structure can become damaged or torn. In most cases, this injury involves twisting. Because this area of the knee is so complex, when the FCL becomes damaged, in many cases, another area of the knee is also damaged as well. If a surgical FCL knee injury treatment is required to return Austin, Round Rock, and Cedar Park, Texas communities athletes to the game they love, Dr. Jeff Padalecki, knee surgeon, will likely perform an FCL reconstruction.
FCL knee injury treatment varies and in some cases, the ligament may heal on its own with conservative measures; however, in certain instances the ligament is torn to the extent that an FCL reconstruction is necessary.  An X-ray or an MRI will help determine the exact nature of the injury, the location, and whether or not the injury can in fact heal without surgery, as well as dictate if surgery is needed.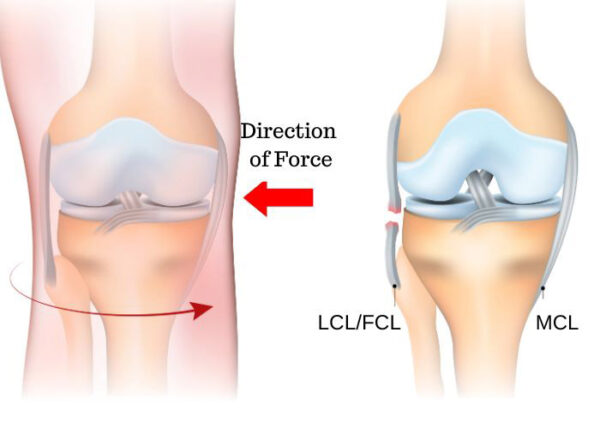 How Is FCL Reconstruction Surgery Performed?
In severe tears of the FCL or nearby ligaments, FCL reconstruction surgery may be required and will involve either harvest of one of the hamstring tendons or the use of a donor tendon (allograft tendon).  This tendon is used to reconstruct the damaged ligament.
Following FCL reconstruction surgery, patients will not be able to place weight on their leg for six weeks. Patients will be prescribed a strict rehabilitation program. It is important to adhere to the therapy program in order to obtain the most optimal results.  Physical therapy will most likely begin immediately; however, knee range of motion will be limited for two weeks following surgery.  The progression of therapy will be determined on the complexity of the injury, the type of surgery, and the responsiveness the patient is to treatment. When the knee has healed sufficiently, additional strengthening exercises will help the knee function better and make it stronger.
For additional information on FCL reconstruction surgery as an FCL knee injury treatment, please contact the office of Dr. Jeff Padalecki, orthopedic knee surgeon in Austin, Texas.