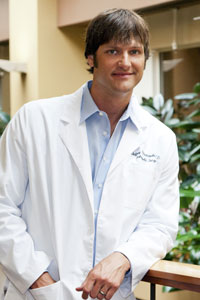 Are you experiencing sharp pain in the hip that occurs during specific motions or movements? If so, you may have a loose body. A loose body is a term that can be used to describe a floating piece of cartilage or bone inside of a joint. This can include the hip and signifies loose fragments that have detached from bone or articular cartilage as the result of an injury. Loose bodies specialist, Dr. Jeff Padalecki provides diagnosis and both surgical and nonsurgical treatment options for patients in Austin who have symptoms of a loose body within the joint. Contact Dr. Padalecki's team today!
What are Loose Bodies Within the Hip?
Loose bodies are small fragments of articular cartilage that break off in the hip joint as a result of a hip injury, such as a fall, automobile accident, or a sports-related injury. Loose bodies can also occur as the result of long-term wear and tear to the hip joint, which is often associated with arthritis. Loose bodies come in all shapes and sizes and cause different symptoms in patients. Loose bodies float around within the hip joint and cause a painful sensation depending upon where the fragments migrate. The sudden, sharp pain can catch patients by surprise, and in some instances, can even cause a patient to become unstable or fall. This is often the result of the loose body temporarily becoming lodged in between the ball and socket. Austin, Round Rock, and Cedar Park, Texas communities orthopedic hip specialist, Dr. Jeff Padalecki successfully treats loose bodies within the hip and other conditions that cause catching in the hip.
What are the Symptoms of Loose Bodies?
The primary symptom of a loose body within the hip is sharp pain and a periodic catching sensation.
How are Loose Bodies Diagnosed?
Dr. Padalecki will discuss your personal history and activity background as well as conduct a series of mobility tests. He will most likely order an X-ray or MRI of the hip to locate the loose bodies and determine what the next course of treatment should be. He will always look to see if there are any additional underlying conditions that require treatment.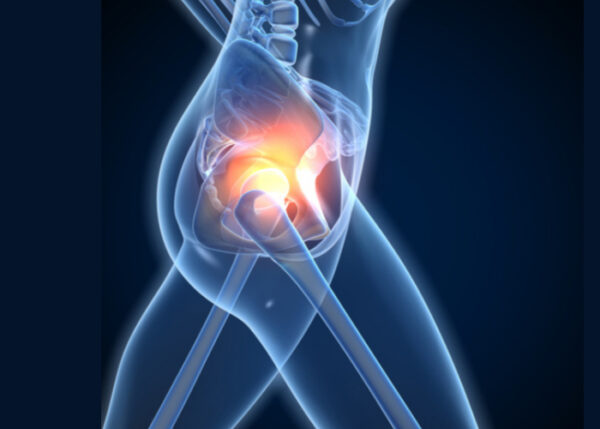 What is the Treatment for Loose Bodies in the Hip?
Surgical
In patients who have symptoms as a result of loose bodies, surgery is usually the recommended course of treatment. If left untreated, these loose fragments in the joint may lead to further deterioration of the articular cartilage. Dr. Padalecki often utilizes an arthroscopic surgical procedure known as a loose body removal/chondroplasty to remove the loose fragments and smooth the damaged cartilage. After surgery, hip pain is dramatically reduced. Dr. Padalecki will also address any associated conditions at the time of surgery.
What Occurs After Surgery for Loose Bodies in the Hip?
Dr. Padalecki will provide a physical therapy program at your first post-op visit following hip surgery. Therapy will focus on slowly returning motion back to the injured hip, followed by a progressive strengthening program to protect the repaired hip.
For more information on loose bodies within the hip, or for additional resources on arthroscopic hip surgery designed to treat catching in the hip, please contact the office of Dr. Jeff Padalecki, hip specialist in Austin, Texas.