Shoulder Replacement Surgeon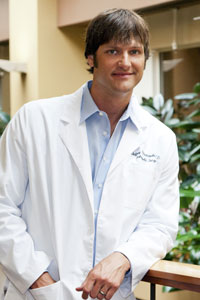 Are you suffering from shoulder arthritis? If so, you may be a candidate for a shoulder replacement. Shoulder replacement surgery is a viable option for patients suffering from arthritis who have exhausted all non-surgical and more minimally invasive surgical options. Shoulder replacement surgeon, Dr. Jeff Padalecki provides diagnosis and both surgical and nonsurgical treatment options for patients in Austin who have developed shoulder arthritis. Contact Dr. Padalecki's team today!
Shoulder Replacement Surgery (Shoulder Arthroplasty) Overview
Osteoarthritis of the shoulder can be a debilitating condition among the older adult population.  Typically beginning as arthritis, it can take years of wear and tear to cause osteoarthritis and the symptoms that can at times almost be too much to take for some patients. For these patients, once conservative and joint preserving options have been exhausted, shoulder replacement surgery (shoulder arthroplasty) is often recommended. Dr. Jeff Padalecki, Austin, Round Rock, and Cedar Park, Texas communities orthopedic shoulder surgeon, offers this shoulder treatment to patients who have exhausted all other treatment options.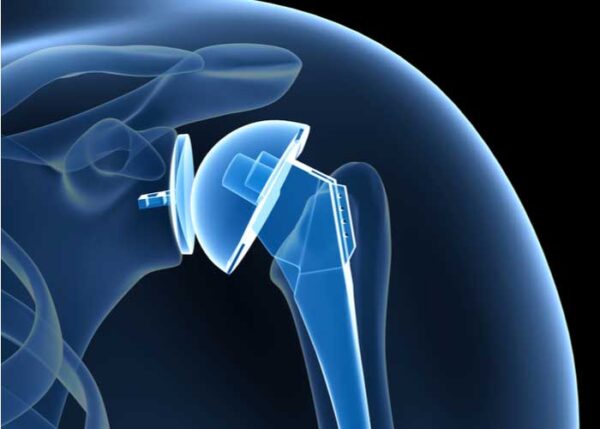 How is Shoulder Replacement Surgery Performed?
Shoulder replacement surgery, also known as shoulder arthroplasty, has come a long way in recent years and many patients are able to sustain normal lives following the procedure. During replacement surgery, the natural degenerated cartilage and bone of the shoulder joint are replaced with metal and plastic components.  The metal and plastic components are kept in place with a combination of medical bone cement and tightly fitting the components in place.  These components allow a painless motion of the shoulder after surgery.
It's important to note that replacement surgery, while it often brings similar, positive results for patients, may not have forever lasting effects.  Most patients are able to live pain-free and active for years following this surgery, however, it is a procedure that is not typically recommended for patients under the age of 65 because it often is considered a last resort procedure to treat osteoarthritis.
How Long is the Recovery After Shoulder Replacement Surgery?
Shoulder replacement surgery will require physical therapy and rehabilitation so that the shoulder joint can regain strength, motion, and overall mobility. Initial therapy focuses on safe motion with certain restrictions for 6 weeks.  After a recovery period of 2-3 months, patients typically are painless and performing well with their normal activities.
For more information on the treatment of osteoarthritis of the shoulder, or to learn more about shoulder replacement surgery (shoulder arthroplasty), please contact the Austin, Texas office of Dr. Jeff Padalecki, orthopedic shoulder surgeon.